Meet Carolina Skiff Superfan Shawn Brown. He is often on the road as a PLC programmer automation engineer by day. On the weekends and every chance they can get, Shawn and his wife Rachel are fishing on their Carolina Skiff, making content for their popular YouTube channel, North Florida Saltwater Fishing. Find out why Shawn joined the Carolina Skiff lifestyle and some of his favorite things about being a Skiff owner.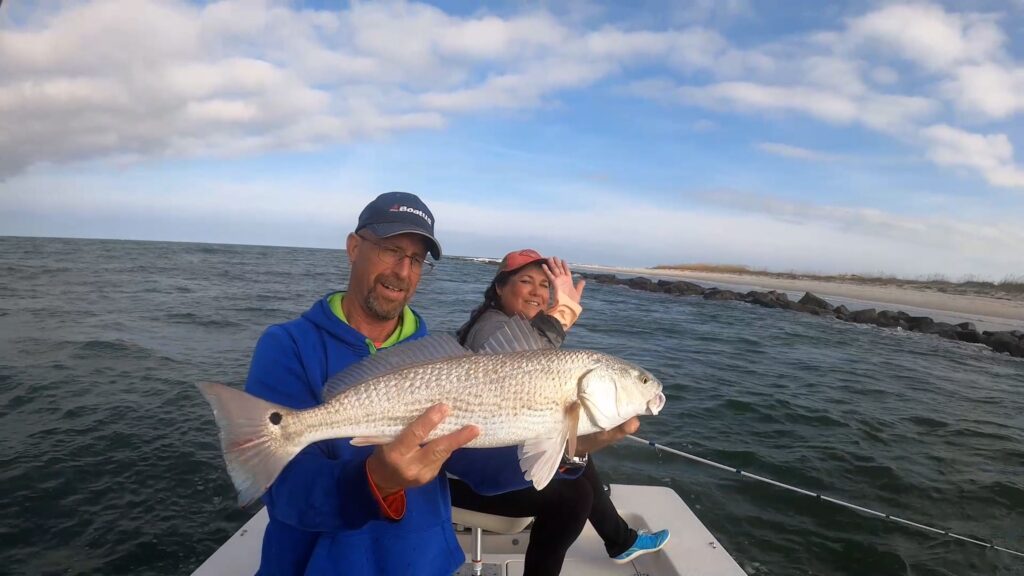 How did you become interested in boating, and what was the beginning of North Florida Saltwater Fishing?
I've been boating my whole life, and I even lived on a boat for five years. I love to fish, and I watch a lot of YouTube videos about fishing. So it got me thinking that I could do that! Making videos is fun for me. I enjoy doing it, and it doesn't feel like work. So I have this idea that in seven years after I am retired, maybe I'll build my Youtube channel to where it can supplement my income then, and I get to do something that I like to do.
Tell us the story behind your Carolina Skiff.
I have a 162 JLS with a 90-horsepower Suzuki motor. I bought the 162 because I live in an HOA. So my boat has to be kept in the garage. 
When I bought the Carolina Skiff, I had just spun a prop on my last boat, so I went into Waylen Bay Marine for the new part. I'm just talking to the guys there, and I said, "If I could find a boat that would fit my garage, that I could go inshore and offshore with, I'd buy it today."
Sure enough, a salesman came around the corner and said, "Let's take a walk."
So we went out on the lot. I saw the boat and signed papers that day.
What are some of your favorite things about your Carolina Skiff?
The versatility. It can float in six inches of water, and it can also go 20 miles offshore. And due to the angle of the bow, you can take oncoming waves easily. The 20-gallon tank is also a plus. I can go 20 miles out, 20 miles back, and still have just a little less than half a tank left.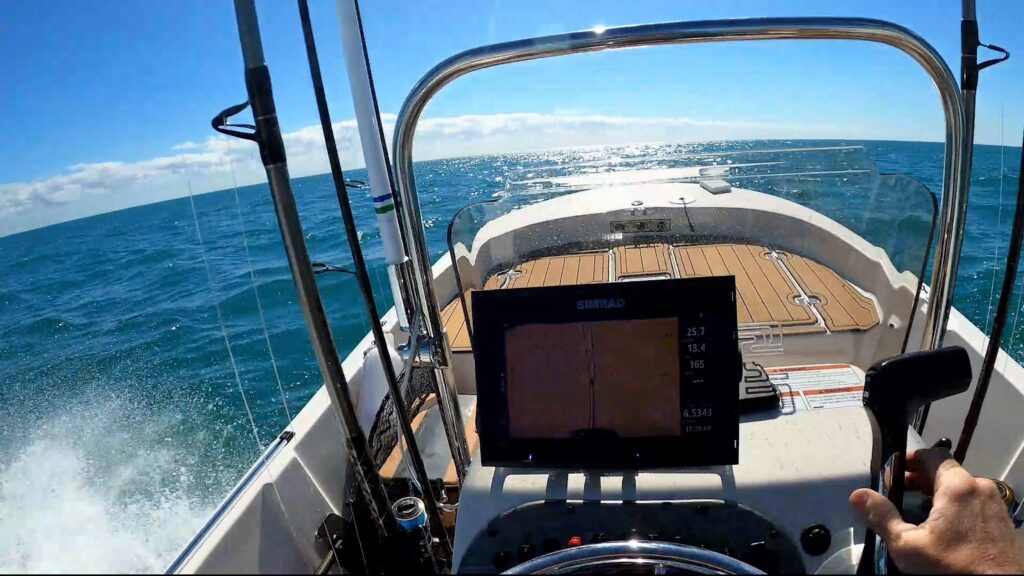 You just bought a new Carolina Skiff recently, are you still in the market for a new one?
If there was a situation where I could store a larger one, yes, but it's such a versatile boat. I mean, I'm out there trolling and catching fish with 26 and 30-foot bay boats. 
What is your perfect day out on the water?
Any day on the water catching fish is ideal for me. I like offshore better than inshore because it's easier to get away from a crowd. I really enjoy trolling, and I like to catch game fish. All I think of is a nice relaxing day, whether I catch fish or not. I have a good time on the water.
Do you have any stories about time spent on your boat that you'd like to share?
I've had my Skiff coming up on six months now. There's been a lot of good times on it too. One particular day at the jets, in an hour and a half period, I caught 12 over slot reds. It even got to the point where I was getting a little tired. I mean those things can pull. That was a great day!
Anything else you'd like to share?
There are just a lot of pluses when it comes to this boat. For instance, my wife and I went to the Keys a couple of months ago and took our boat. I was out on the interstate, traveling 65 or 70 miles an hour without a problem. If I had to pass, wasn't an issue because the boat is just the right size. We were able to find a resort that allowed me to park the boat in the parking lot, and I could launch it from their ramp every day. So I didn't have to go down and charter a vessel. I was able to take our boat, and we had a great time out there.
I've only had this boat for a short time, but it has exceeded my expectations. It really has.
At Carolina Skiff, building one of the best quality boats for a great price has always been our goal. Whether you're looking for a recreational boat, fishing boat, runabout or commercial/work boat, Carolina Skiff delivers the most in value, quality, and style. Find a Carolina Skiff dealer near you today, or visit https://www.carolinaskiff.com/ to learn more. Don't forget to check out the North Florida Saltwater Fishing youtube channel as well.