Troy Snyder has lived in the Bradenton, Florida area his entire life.  He first experienced fishing around the age of seven with his dad on a small family fishing boat. He set aside his interest in fishing for a while due to an interest in motocross racing, but after a few years Troy found himself back on the water when he was in his late teens.  The house he moved into at that time was near a boat ramp, and the rest is history.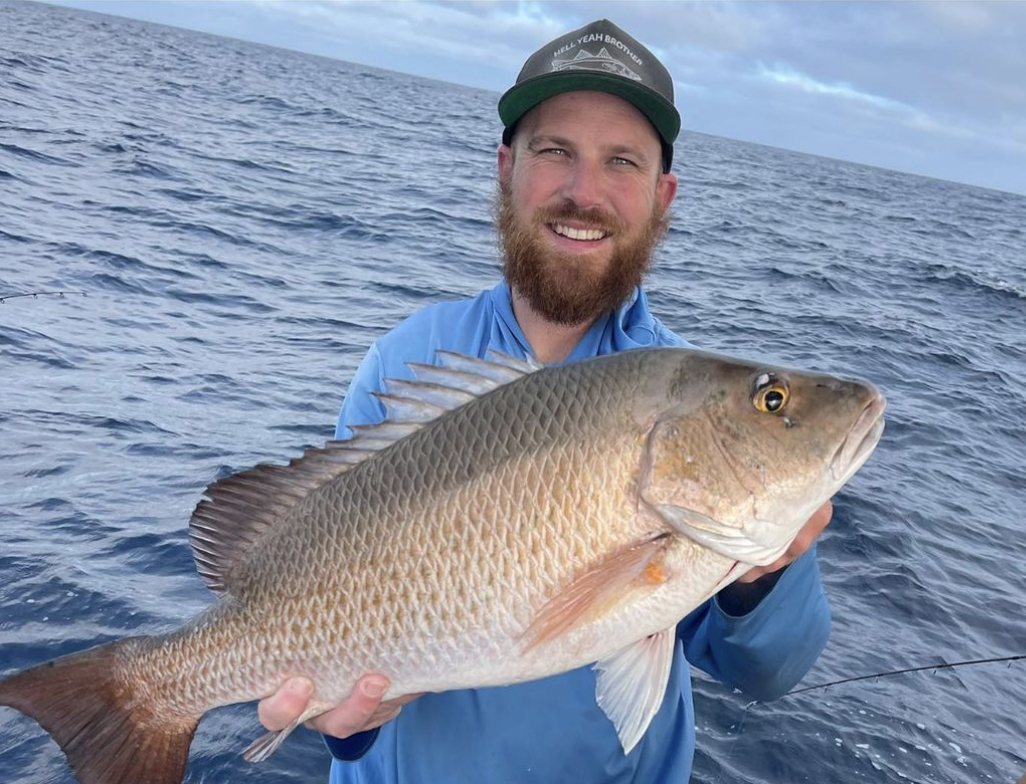 Tell us about the process of purchasing your boat and making it your own: When I moved into that house, I got a 16 foot Carolina Skiff.  That was just the beginning. Since then, I've continued this sickness that is fishing.  After that, I had two 21 foot Carolina Skiffs and now I have the 24 foot Carolina Skiff.  In some of my boats, I've hit things. In one boat, I broke the transom.   Some people say I'm hard on my boats, but I believe they're meant to be used, not just look pretty.  This 24 foot boat, I really love it. In fact, if something happens to this boat, I think I'd get another one just like it.  
There's not a lot that can go wrong with this boat. It's sturdy and dependable, and it doesn't' have to be super clean.  I enjoy fishing, and whatever happens to the boat, this boat can take it. It doesn't have to be super clean or fancy or perfect.  Boating and fishing are not about the cosmetic details for me. Yes, this is a good looking boat, but more importantly this boat is reliable and made to do a job. 
Do you use your boat for business, recreation or both? I do have a charter business called Fish for Brains.  And although I do charters, it's not my main focus.  I run about 15 to 20 per month, but I spend a fair amount of personal time fishing with friends as well. I don't see my boat as work or my office. This is my place to get away from it all.  But sometimes I do happen to get paid well to get away from it all. That's the great thing about a charter business! I've fished everywhere in this boat, whether it's 50 miles off shore or catching Mahi in the Atlantic. I have not caught Wahoo in it yet, though. That's on my list!
Tell us about the process of searching for and purchasing your boat: I've never had a brand new boat, but that doesn't mean I haven't loved the boats I've had.  This boat is one I bought from a friend of mine. He rebuilt it a little and put new decks on it. When he was ready to get rid of it, I knew it was exactly what I was looking for.  Although I've had other boats that may be considered more cosmetically appealing, this is my favorite boat by far. It's a dependable and durable boat that I can use!  I wondered if this Carolina Skiff was going to be a little rough and wet, but since the helm is towards the rear of the boat that makes a huge difference in the way it rides.  My live well and helm are all set up towards the rear, which means there's pretty decent deck space in front of the helm.  This boat is set up perfectly for charters, because I am elevated from guests that are enjoying the deck space. And of course it's awesome for personal use, too.
Tell us about your ideal day out on the water: My buddies and I would start out by catching bait around 2 a.m., and then we'd do some night time snook fishing. Of course, we'd have a monster hooked up, and we'd land the very first one I'd hooked without anything stupid happening.  Then by the time the sun comes up, we'd be trout fishing and catch that 25 incher that I'm looking for, and one of my buddies would be holding the net. We'd get the boat on the trailer by about 8 a.m., and I would head home to get some sleep.
Any stories about time spent on your boat that you'd like to share?  I don't do a lot of big overnight charters. They're just not fun for people who aren't fishermen. Sometimes they have to wait an hour for 15 seconds of awesome.  But I had a buddy who wanted to do one of those trips.  I knew this group of guys, and they had the patience needed.  They knew the game of fishing. So we went out on a night trip.  Before we left, one guy asked me what time we'd be done, and I jokingly told him when we saw the sun come up, it would be time to go home.  But this turned into the most insane snook trip I've ever seen! We fished and fished, and the whole night, we only lost one. We caught more than 25.  There were five of us fishing, and all of these fish were just monsters. That's never happened to me before.  It was a really incredible experience!
There's one other story, too.  I used to do quite a bit of offshore fishing. Some of it was charters, and some of it was for fun. One November, my buddy told me that people were catching a lot of tuna offshore. We knew we wanted in on that. I headed out with my two buddies.  The weather wasn't as great as we'd hoped, and we were only able to do 10 to 12 miles per hour due to the waves, and it was about 4 miles offshore. But at no point did I think about turning back.  We made it out there and fished for about three hours with no bites, but in the last hour of daylight, we started catching them.  It was kind of cool to go out there and catch those tuna in a Skiff.  That's not something you see too often.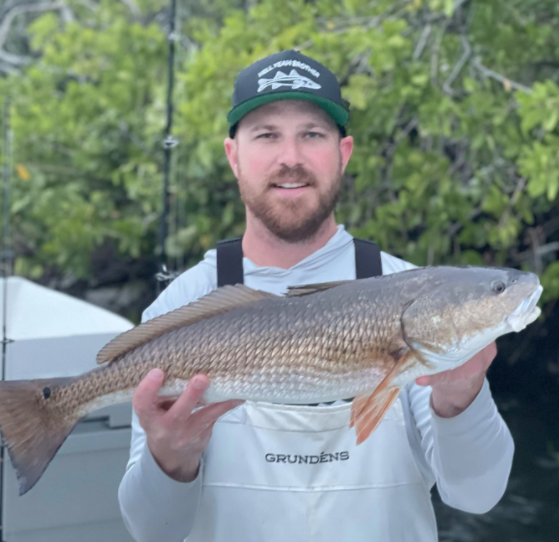 Are you in the market for a new boat, or will you stick with your current boat? I plan to hang onto this boat until it just won't go anymore, or until it needs a big repair.  If something happened to my Carolina Skiff – the boat is named the Edyth Mae – I would try to get another 24 foot, I think. I've had a total loss on a boat before, and that's tough. I liked that boat, but I really do love this boat.  I don't know how I would take it if something happened to it.  Even if I won the lottery, I would not change the boat I have.  
At Carolina Skiff, building one of the best quality boats for a great price has always been our goal. Whether you're looking for a pleasure boat, fishing boat, runabout or commercial/work boat, Carolina Skiff delivers the most in value, quality and style. Find a Carolina Skiff dealer near you today or visit https://www.carolinaskiff.com/ to learn more.