During the day, Martin – known by friends and family as Marty – Goldys works as a student tracking coordinator at Daytona State College in Daytona Beach, Florida at the college's School of Education where he aids in placing students interns in nearby school systems and guiding them in their pursuit of the teaching profession. But on the weekends when Marty is not at work, you'll find him out on the water in his 1999 Carolina Skiff 19 DLX.
How did you become interested in boating?
 I grew up in Maryland and have been around water all my life. My parents bought this boat new.  My brothers and I grew up on Chesapeake Bay. From 1999 until about 2006 we used our Carolina Skiff boat on the Chesapeake. We did everything from fishing to crabbing to towing wakeboards and kneeboards behind it. We went island hopping.  We'd go to restaurants on the water. We had a dog – a yellow lab – that we'd bring with us.
Tell us about the process of purchasing your boat and making it your own: 
 After I graduated from college, I moved down here to Florida.  My brothers – I have an older brother and a younger brother – we would all be using the boat.  I moved down here in 2006, and they soon followed. We decided to bring the boat with us. We've gotten even more use out of it down here. I fish this thing any chance I get! Out of all of us, I volunteered to keep the boat in my yard, and I maintain it. I'm only about three blocks from a boat ramp, so I'm out on the water in no time at all.
We removed a few seats on the gunnel to add more space, but we can still take the family or groups out on the water. We added a Bimini top for some shade for my wife and daughter, but that's about it.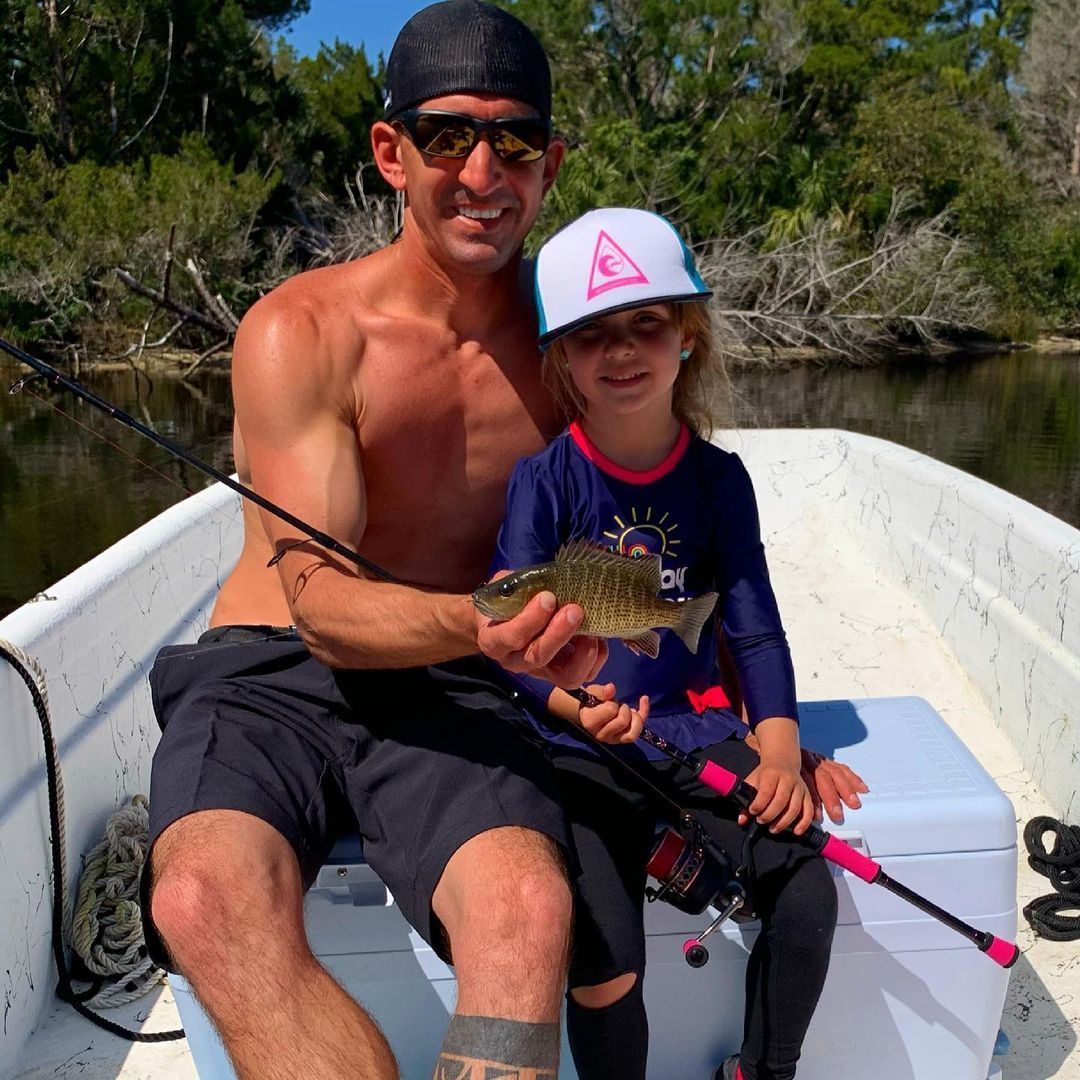 Tell us about your ideal day out on the water:
I'm here at the college working a lot, but the boat is my personal therapy.  In the evenings, I want to go fish. On the weekends, I'm on my boat every day.  And that's the lifestyle you live down here in Florida. I love it. I get fussed at by my wife a lot, but it's my therapy. I even got my captain's license about a year ago so I could take people out on charters.
My family lives close by. Even though I'm the one that accepted responsibility for the boat, my brothers Matt and Michael are always up for a day on the water.  I just pick them up at the dock and away we go.
Any extraordinary memories about time spent on your boat that you'd like to share?
Aside from this vessel's outstanding fishability, the one thing that stands out in my mind is it seems like we're always helping other boaters out. I'm able to do so because of the towing capability this boat offers. And we're always happy to help if someone's in trouble.
On an average non-work day, I get up at 4:30 in the morning and fish until about 9. Once we're done fishing, the family and I go to an island to hang out and relax until it's too hot.  Then we'll stop at a restaurant for lunch.  I'm happy that I caught fish, my family is happy because we went to the island and then everyone's happy because they're fed!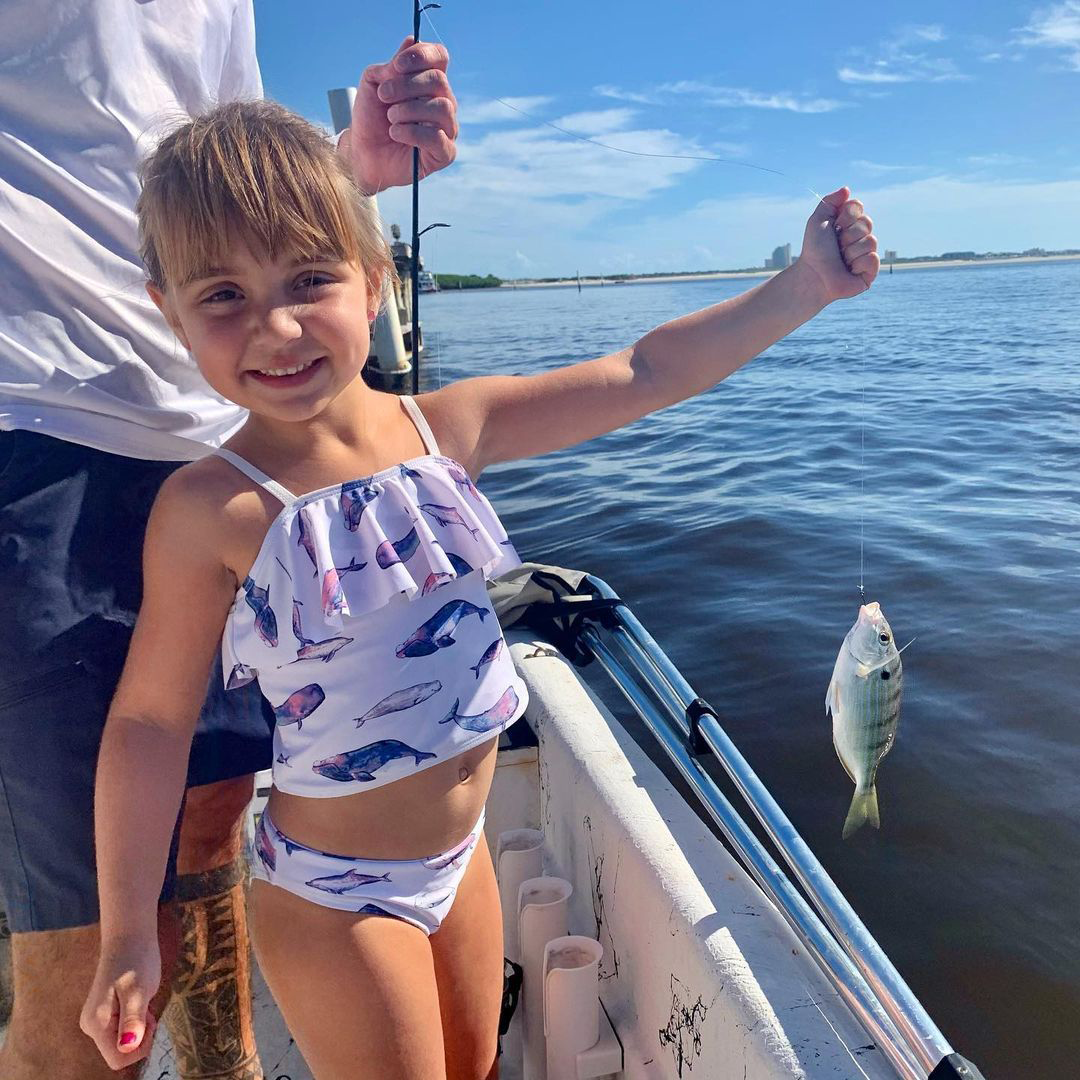 Are you in the market for a new boat, or will you stick with your current Carolina Skiff?
I'm interested in a 23 or 25 foot with a center console.  Getting that bigger boat would allow me more seating for charters and family outings.  But until then, we're having fun with what we've always had.  No matter where we go, we out-fish everyone.  40 inch red fish. All kinds of game fish.  Of course, we don't take the boat offshore, because it's not designed for that. We go to the inlet to fish, and we always have an outstanding time.
Anything else you'd like to share?
 This boat is super versatile and durable, and it looks identical to the day we bought it.  It's even got the same motor – a 50 horse Honda four stroke. If you take care of and maintain these boats, they will last forever.
At Carolina Skiff, building one of the best quality boats for a great price has always been our goal. Whether you're looking for a pleasure boat, fishing boat, runabout or commercial/work boat, Carolina Skiff delivers the most in value, quality and style. Find a Carolina Skiff dealer near you today or visit https://www.carolinaskiff.com/ to learn more.