The "pandemic years" brought a rise in the boating industry as people looked for new hobbies and outdoor activities that maintained social distance. Last year, new boat sales hit a 13-year high of 318,550 units. This is a huge gain when you consider longer market trends – only 178,000 units were sold a decade ago.
 In that same decade, the tech on boats has upgraded as well. New models now have standard equipment that was only seen as a dream in the past. The 2022 line-up from Carolina Skiff is full of standard equipment that is fun and functional!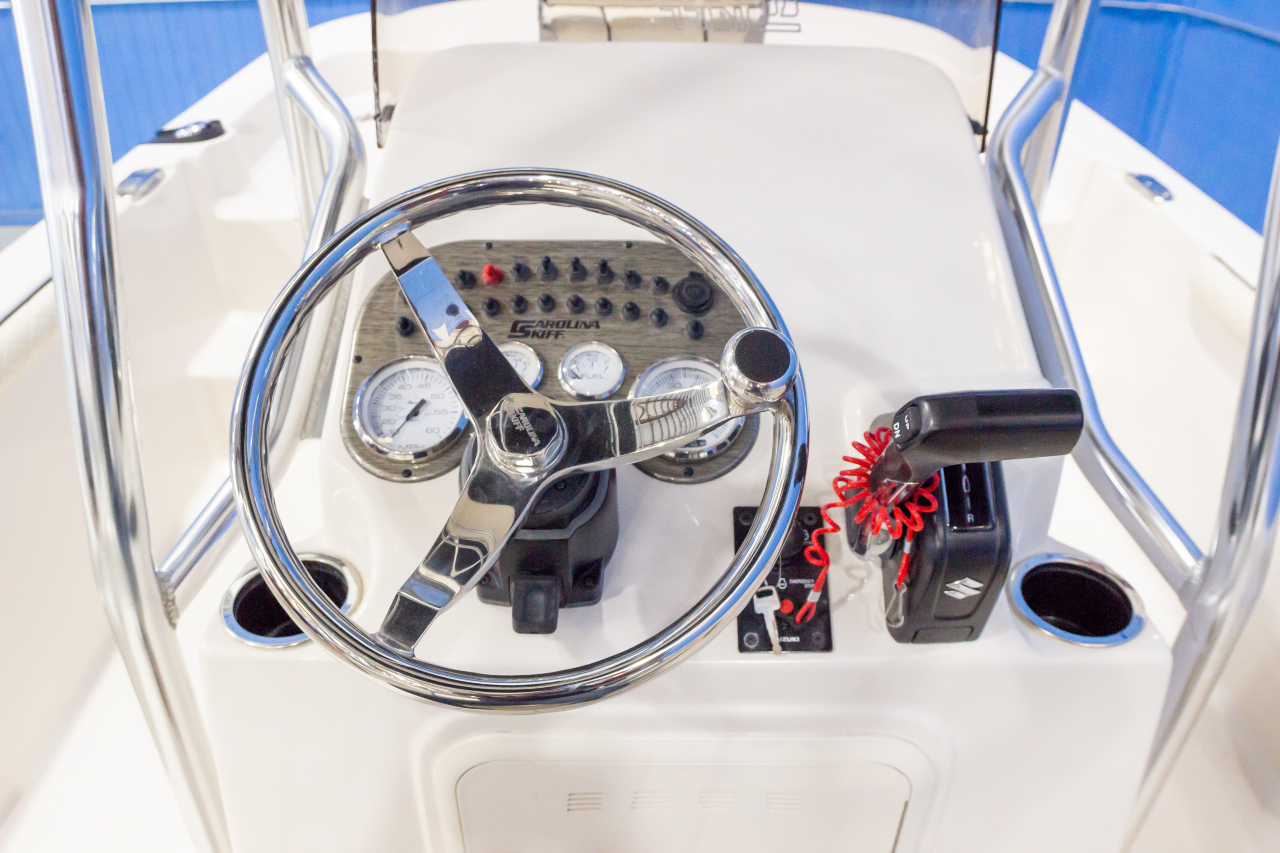 The LS Series
The 2022 model year LS series from Carolina Skiff comes equipped with a center console specifically designed for family, fishing, and fun. With an innovative self-bailing deck, the whole LS line provides a smoother, quieter, and dryer ride with ample storage for supplies. A large, removable cooler is built-in, and stainless steel hardware is featured throughout, including cup holders, grab rails, and the adjustable tilt-helm steering wheel.
The SWS Series
Packed with incredible features and amenities specific to fishing, the SWS models include flush-mounded rod holders, a large live bait well and removable cooler, as well as a wide-open deck for easy movement. The standard, gravity feed drains pull water toward strategically placed drainage points – keeping you drier all day long. These models reach the best shallows in rivers, lakes and ponds with a clean feed of undisturbed water to the prop, and can run with or without a jack plate.
The JLS Series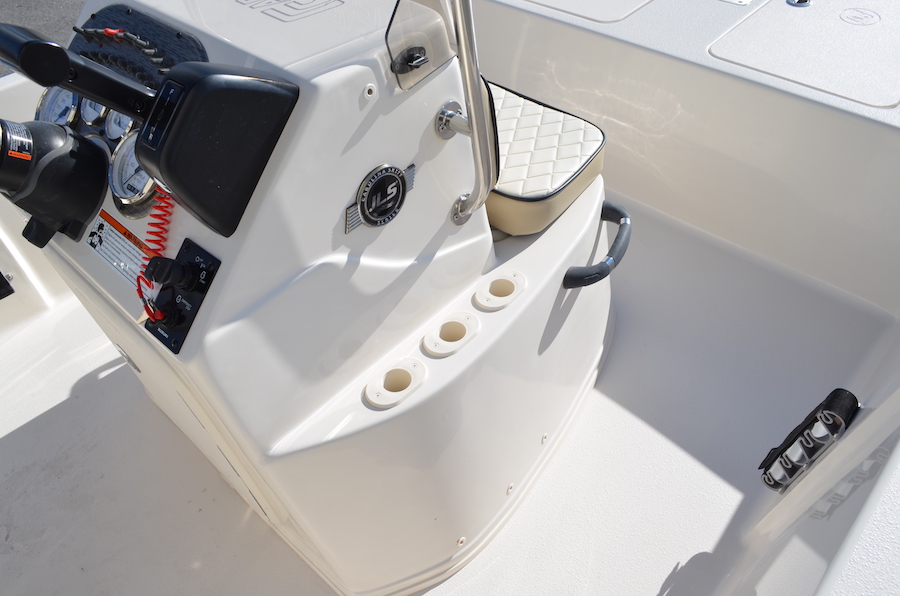 The JLS series delivers a smooth ride featuring a new 2022 modified V-hull with a full liner hull. While a smaller series, no comfort is spared. JLS models come equipped with diamond-pleated upholstery, stainless steel hardware, molded-in storage compartments, and a large live well for fishing. A family-friendly, three-step telescoping stern ladder is even included as a standard feature, making water entry and exit safe and easy.
The Ultra Elite Series
The 2022 model year Ultra Elites feature a large front deck, stern jump seats, console passenger seat, and adjustable leaning post. This series is a line of multipurpose vessels providing fun for families, adventurers, and anglers. For fishing, the Ultra Elite features a large stern live well, a 12/24-volt trolling motor panel with a tilt/trim switch, six flush-mounted rod holders at the console, space for eight additional rod holders, and optional upgrades for two diamond pleated fishing seats. For families, the swim platform with a three-step, telescoping ladder makes getting in and out of the water easy. The Ultra Elite series provides plenty of lockable storage for all your supplies, a removable cooler, and passenger grab handles.
 There are so many exciting changes happening in the boating industry, and Carolina Skiff remains at the cutting edge, dedicated to building one of the best quality boats for a great price. Whether you're looking for a pleasure boat, fishing boat, or runabout boat, Carolina Skiff delivers the most in value, quality, and style. Find a Carolina Skiff dealer near you today!