As the weather heats up, more and more families will hit the water for fishing, relaxation and fun, but are you and your boat ready? Driven by stay-at-home orders and people in search of socially distanced fun, the National Marine Manufacturers Association reported that U.S. boat sales reached a 13-year high in 2020. More than 310,000 new powerboats were sold, a level of purchasing that has not been seen since before the great recession in 2008.
Whether you are one of these new boaters, or a seasoned boat operator, it is important to start the summer season out with a good safety checklist to ensure the safety of yourself, you boat, and your passengers. Responsible boating is key to making time on the water fun for everyone!
The U.S. Coast Guard Auxiliary and U.S. Power Squadrons offer complimentary boat examinations to help you ensure that all needed safety equipment is on your boat and that you are meeting all updated guidelines for state and federal regulations. You can also sign up for a virtual vessel exam, provided free of charge.
Boater safety classes are also provided by many municipalities and game warden associations throughout the US. If you are a newer boater these classes can help you learn to stay to the right in any situation that may arise.
Create a Pre-Departure Checklist
Don't fall into a habit and think you are covered every time you leave the shore. Even the most seasoned boaters are apt to make mistakes and forget vital gear and equipment. Creating a pre-departure checklist will help you remember everything down to the smallest detail, then you're prepared for adventure no matter when you head out!
A float plan is also an important addition to your checklist. This just means that you've let someone know that you're out on the water and when you are expected to head back. Make sure necessary information is included, especially for trips on the open water and keep communication lines with the shore open in case of emergency.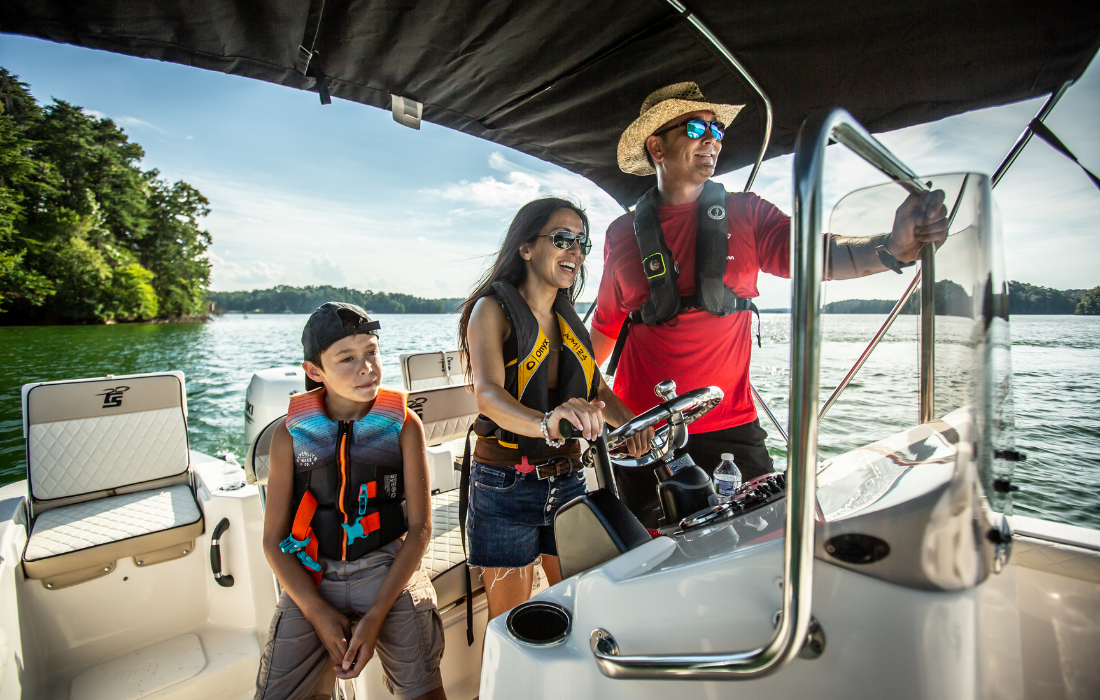 Try on your Life Jackets
Many people spend their summers in life jackets that are not properly fitted to their body. This can be both a comfort nuisance, and also a safety concern. Try on life jackets at the beginning of the year and work with a specialist to ensure the right fit. Remember that children tend to grow a lot through the year, and they might need new jackets yearly.
Check regularly for wear-and-tear that could affect the safety of the life jacket and ensure that all straps and buckles are used every time. An ill-fitting life jacket is less likely to be worn, so check fabrics and comfort, not just recommended weight and age specifications.
It's likely that you'll have other boats on the water with you, so be respectful and share the water responsibly. This means knowing the protocols at launch points and avoiding alcohol and other substances while you are designated skipper.
You are also sharing the water with wildlife, so maintain proper lookout and be respectful of buoys and other navigational aids around you.
Your time on the water will quickly become a cherished family activity. Whether you're fishing out on the open water or taking a spin on the tube around the lake, it's important to keep safe each and every time you launch.